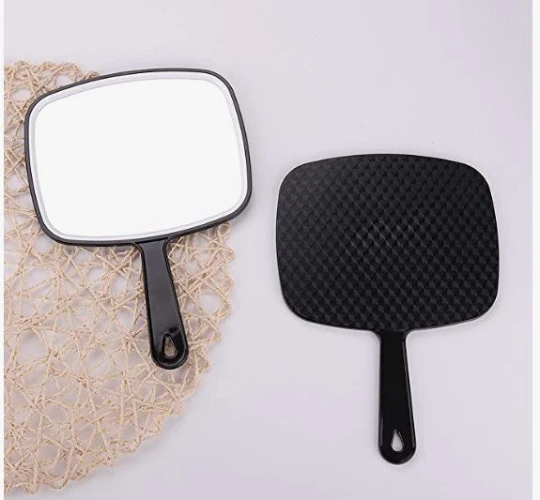 Inspired by my love of vintage greeting cards.
Large Hand Painted, Hand-held Kitsch Vintage Style handheld Mirror.
Red Kitty with thick Resin layer and glitter with LOVE in bling!
large size 9″ x 12.75″
There is also a video for you to better see how sparkly this mirror is!
Shipping is included in price for the U.S. If you live outside the U.S., we will have to calculate the cost.
Please know that color might not be exactly the same due to different monitor settings.
Please let us know if you have any questions.
Thank you for visiting us today at the Blue Petra.  Please see our About Us page to find out more about us and for contact information.
Have a great day!